If you're a member of any inspirational or home renovation blogs then you may have already heard of Stiffkey Blue 281. But a lot of people might not be aware of this paint colour that's become increasingly popular for its unique feel. This guide should get you up to date and informed.
Subscribe to our newsletter as we release new site features and publish new home DIY projects.
What exactly is Stiffkey Blue?
Stiffkey Blue is a paint colour that's been manufactured and sold by the company Farrow & Ball. It's a multi-dimensional shade of muddy dark blue that can appear different shades depending on the light in a room. Described by Farrow & Ball as an inky navy blue colour that's traditional in feel that can be applied to create a richly dramatic space in your home.
Stiffkey Blue is available in a multitude of different finishes. It can be purchased in Gloss, Emulsion and Eggshell with specialised types of Stiffkey Blue that can be purchased for exterior walls, wood and metal. What Farrow & Ball have done with their paint selection is that the colour is the centre of choice for consumers and they offer a wide range of finishes for a particular colour.
Stiffkey Blue is easy to apply and water-based which means the cleanup process is swift and smooth as paintbrushes and rollers can be washed out with water. The paint produces little to no odour and dries quickly.
Types of Stiffkey Blue Finishes
As previously mentioned there a number of different Stiffkey Blue finishes here's a more in-depth look as to what's available in this colour.
Modern Emulsion (Interior)
This paint finish is perfect for a modern and durable look. It is well suited for high-traffic areas such as hallways and rooms where there is foot traffic. This finish is mould resistant so can be used in wetrooms such as bathrooms and kitchens.
Estate Emulsion (Interior)
Described as a traditionally sophisticated choice for interior walls and ceilings this paint type is well suited for low traffic areas and special rooms within the home. It results in a light chalky finish that's both modern and appealing.
Estate Eggshell (Interior Wood & Metal)
A smooth silk finish paired with a highly robust and scuff resistant paint makes this paint finish ideal for the likes of skirting boards, radiators, kitchen cupboards and dado rails.
Modern Eggshell (Interior Wood & Metal)
A hard-wearing, more glossy and higher sheen than the estate finish. This paint is mid-sheen and slightly even more durable it can be used to bring new life into kitchen cupboards, floors and stairs.
Full Gloss (Interior/Exterior Wood & Metal)
A high sheen, highly reflective and hard-wearing gloss finish makes this paint perfect for any surfaces within the home, wood or metal that needs a protective, durable paint. Can be used on front doors or panels.
Dead Flat (Interior Wood & Metal)
Offers a traditional and elegant finish to interior wood, metal and plaster surfaces. Creates a unique flat matt look that ties the old to the new.
Exterior Masonry
Designed for exterior walls, garden ornaments and anything masonry. A highly durable and hard-wearing paint that gives a matt finish when dried. A superior high-performance mixture gives it the hard-wearing properties that make it long-lasting.
Exterior Eggshell
A hard-wearing, silk finish that can be applied throughout exterior wood, cladding, railings, gates and other metal surfaces. This paint can bring life into any garden or outdoor objects.
Inspiration
If you've recently used the Stiffkey blue paint and would like to show off your creation then we will happily display your images in this section of our page along with credit towards you. We are always looking for contributions.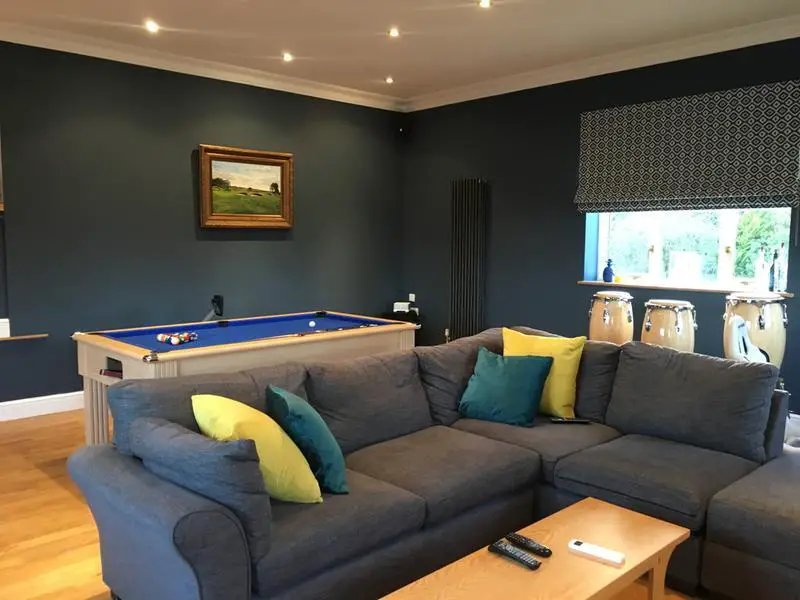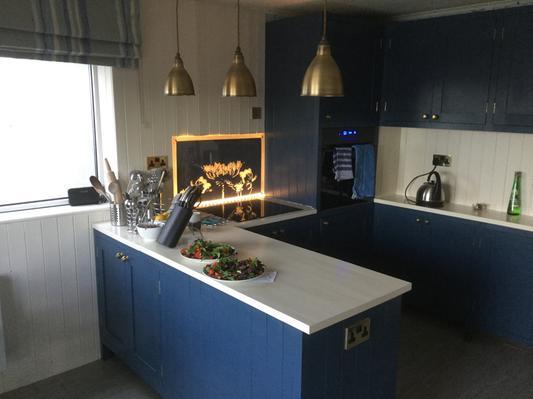 Images credit: Farrow & Ball
Common Questions
What Can You Paint In Stiffkey Blue
Due to the wide range of finishes available means that you can use this paint on almost limitless surfaces. The top uses for this paint are as follows; Walls & Ceilings, Doors, Exterior Doors, Skirting Boards, Kitchen Cupboards, Kitchen Surfaces, Metal, Wood, Window Frames and Furniture.
What Stiffkey Blue Paint For Living Room?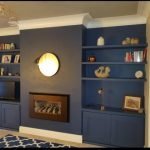 For a living room you should choose either the signature estate emulsion or the modern emulsion finish. Both are suitable for interior walls and ceilings.
Where Can You Buy Stiffkey Blue Paint?
Stiffkey Blue is developed and sold by Farrow & Ball stores. You can purchase this paint online and at showrooms around the United Kingdom.
We are sorry that this post was not useful for you!
Let us improve this post!
Tell us how we can improve this post?